It wasn't enough that this small team of 11 just worked well together. Come Christmas time instead of the typical lunch outing we surprised each other with gifts. With the help of my writing partner we constructed a Music CD with gift card for each Account Executive. The Design included pictures from various company events and custom song titles. And what did the creatives get? A subscription to Beer Of The Month Club.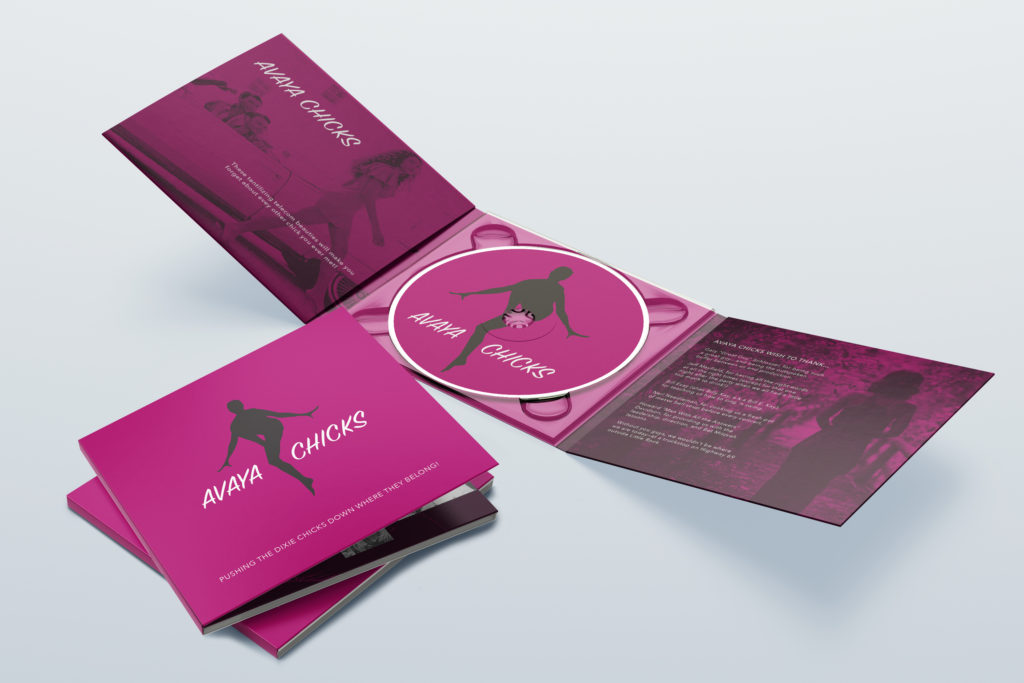 AND A SPECIAL SHOUT OUT TO NEIL NEEDLEMAN FOR SOME GREAT COPY.
SONGS PANEL
My bonnie Lies over the ocean
(An ode to her favorite client, by Sizzlin' Sonali)
TURNKEY TRAUMA
(A slice-of-life blues by Dina Vee)
ONLY my hairdresser Knows for sure
(A new song to commemorate her new look, by Nancy Bee)
MY Boyfriends back…And I'm living with him
(A lyrical warning to all guys, by Lovely Leslie)
Exponentially Exasperate by Expanets
(A ballard about working hard to keep Expanets from becoming an Ex-client, by Karen the Q)
Hakuda Matada
(A frantic and energizing tribal war dance from the sunny beaches of Kenya, by Sha-Sha Lean)
Bonus Tracks
I Left my heart in san Diego, by Patricia 0.
Mama Mia, by Beth and the Bethettes.
CAR PANEL
AVAYA CHICKS
These tantilizing telecom beauties will make you forget about every other chick you ever met!
ABOUT THE BAND PANEL
They come from exotic lands like Connecticut, White Plains, and Queens. And mundane, run-of-the-mill places like Kenya. Why? To entertain us with their wonderful sense of melody, harmony, and account-saavy business-building techniques. Armed with songs, lyrics, and telecom experience, the Avaya Chicks are a force to be reckoned with in places as diverse as Basking Ridge, Braintree, and Nashville.
They know how to make BusinessPartners happy!
Look for the Avaya Chicks
Upcoming Album,
I Smell Your Email.
SPECIAL THANKS PANEL
Avaya ChickS Wish to thank…
Gary "Great Guy" Schlosser, for being such a great guy…and being the outspoken buffer between us and production.
Jeff Mayfield, for having all the right words at all the right times (except for that one night after the party when we all had a little too much to drink!)
Bill Ecay (alias Billy Kay, a.k.a Bill E. Kay), for teaching us how to sing 'n swing.
Neil Needleman, for cooking us a fresh pot of metxo ball soup before every concert.
Howard "Man With All the Answers" Davidson, for providing us with the leadership, direction, and Bat Mitzvah lessons.
Without you guys, we wouldn't be where we are today—at a truckstop on Highway 69 outside Little Rock.