---
Direct Marketing
Below are some of my favorite peices that I developed for a variety of clients.
H&H Printing, Inc.
---
01
Postcard creative development to help promote a new affordable color printing option to new and existing clients
"Cow"
Why Settle For Black & White When You Can Have Color? Color Printing. B&W Prices.
"Paino"
Add More Color To Your Repertoire. Color Printing. B&W Prices.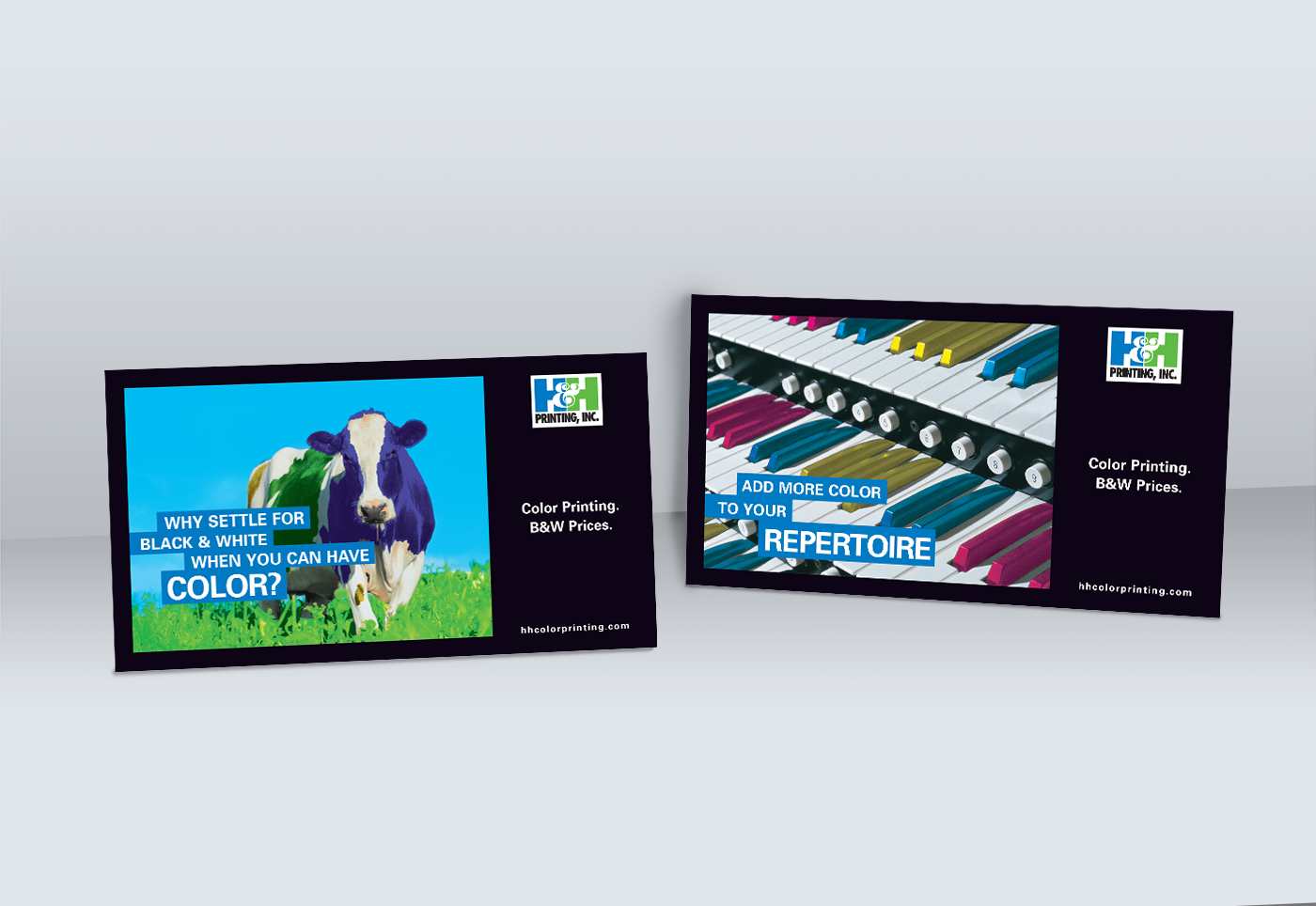 ---
PowerPhone, Inc.
---
01
Postcard Creative Development to invite area call centers to come and visit PowerPhone's tradeshow booth.
"Atlantic City – Cards" Come see our winning hand
"Philadelphia – Boxing Gloves" Come Experience the one-two punch of Total Response in Philadelphia
"New Mexico – Ghost Chili"  Come Set your Taste Buds on Fire with Total Response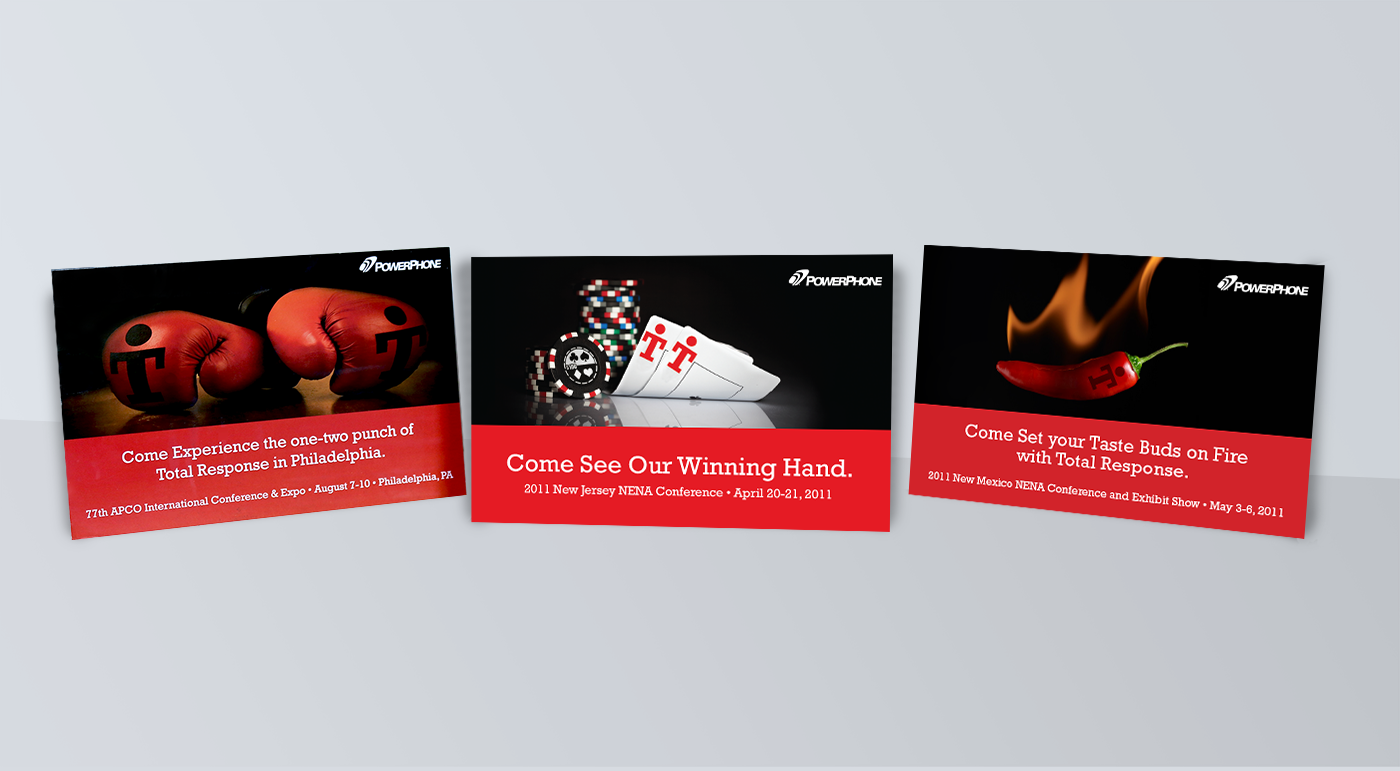 ---
Frontier Group
---
01
Frontier Group was interested in gaining feedback from past patients on how each of its six medical facilities performed. I concepted and designed a set of direct mail brochures one for each facility. In addition a poster was created to patients to vote for their "Every Day Hero" at one of Frontier Groups facility.
"Mouth" Talk to us
"Nose" We're Nosy
"Ear" We're Listening
"Eye" How do you see things?
"Foot" Step up
"Hand" Give us a hand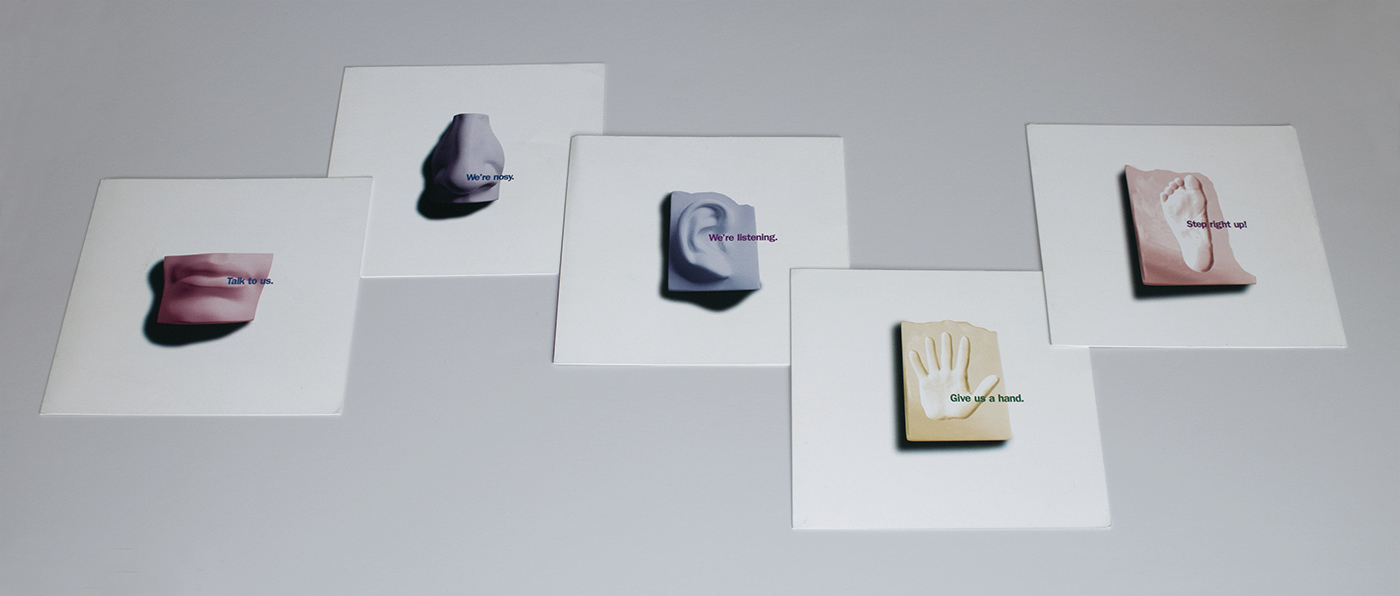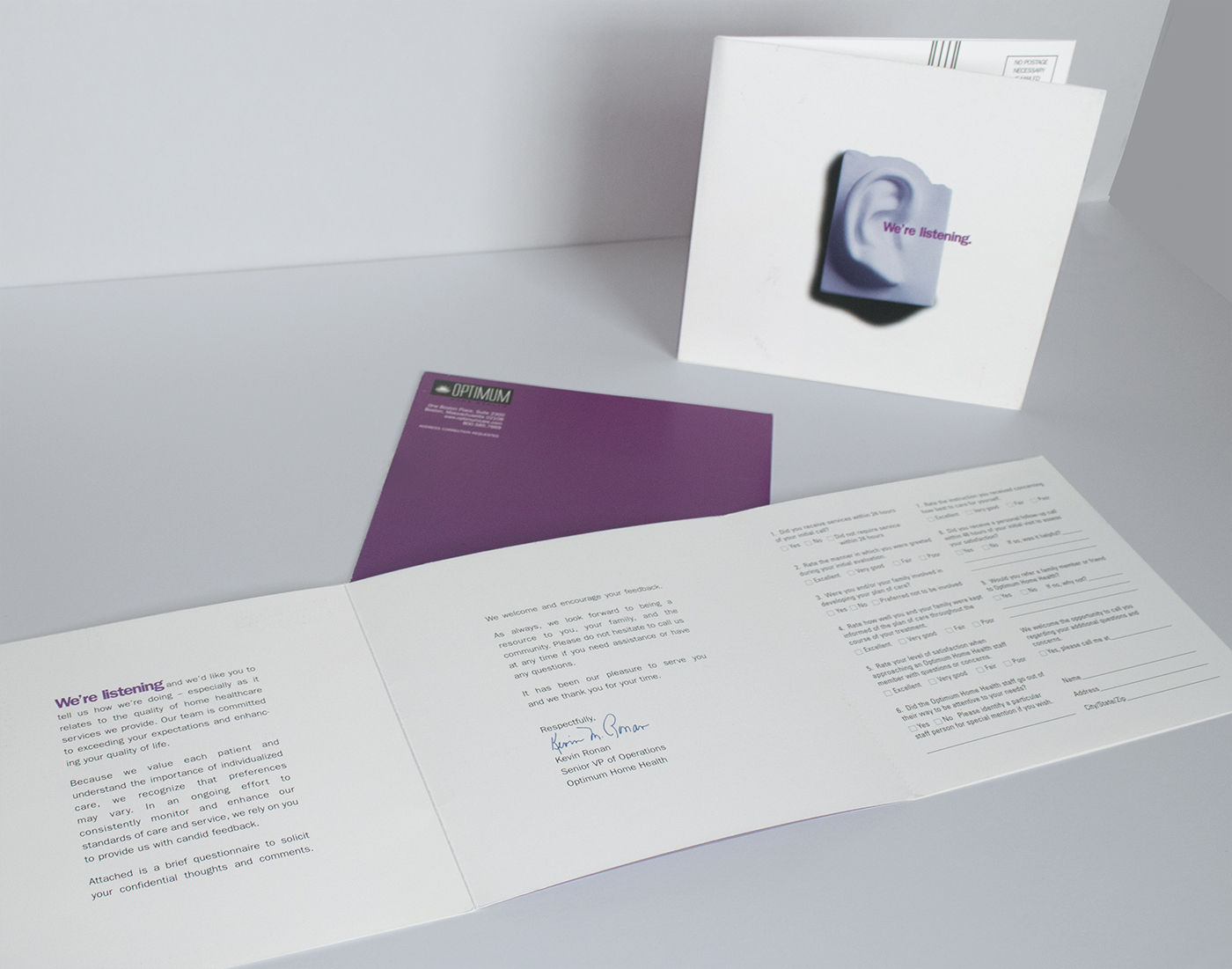 ---
GS+A
---
01
Self Mailer promoting agency services and later turned into a DVD promoting my personal portfolio to agencies. To help pay off the headlines each piece contained air fresheners along with a small insert. To get this printed it helped to be friends with a great commercial printer.
---
Zurich
---
01
Direct mail campaign promoting insurance against market-volatility for stockbrokers. The reason I like this so much goes beyond the concept generation. This was the agencies first project for Zurich and it was highly successful which helped garner more work from Zurich.
---
OrthoLite
---
01
Promotional Calendars mailed to clients like Nike, Addidas, New Balance and more. For five years I concepted, wrote and designed each yearly calendar to promote the product attributes through a different theme.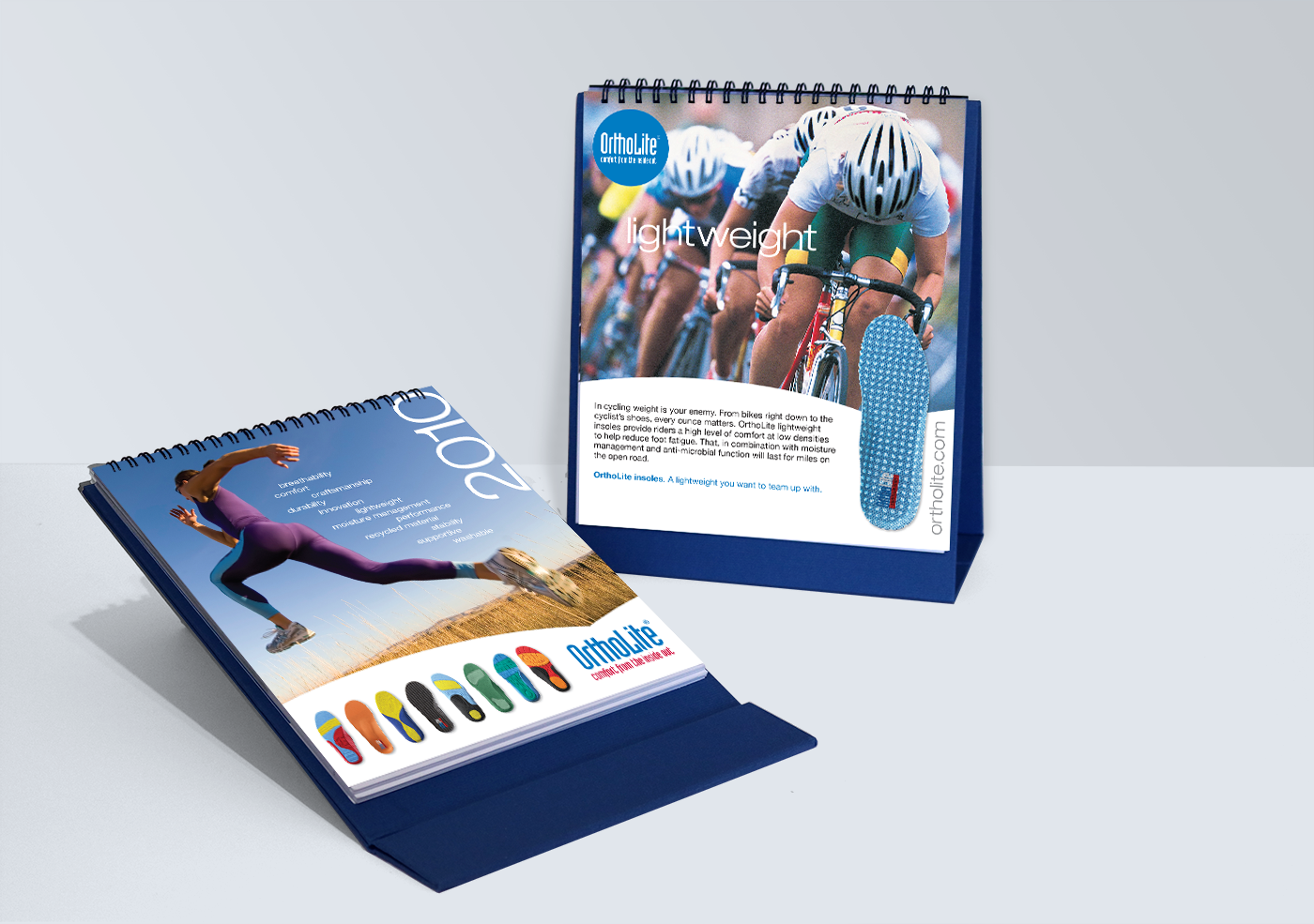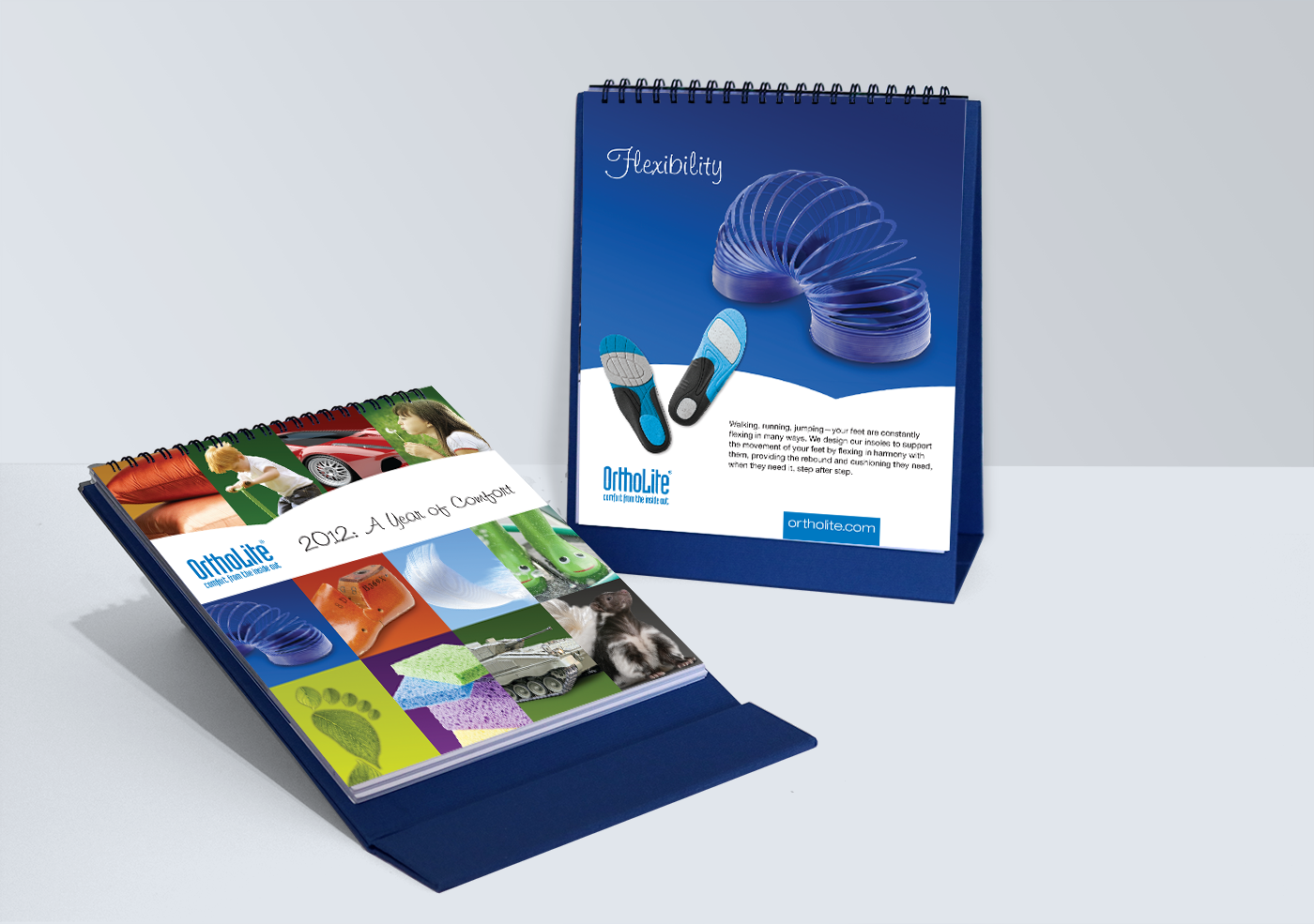 ---