DIGITAL FIRST EXPERIENCE
River Cruises and Small Ship Tours

Agency: Internal
Roles: Design Director, Director of Interactive Design, UI/UX Design
Led the redesign of the Grand Circle Cruise Line and Overseas Adventure Travel websites, to improve the user experience. I was involved in all stages of the UX process, from research to prototyping to launch.
Additional responsibilities included presenting ideas and designs to internal stakeholders, leading focus groups, brand guidelines, design library, modular templates for digital media, and working closely with analytics, web developers, and software architects in an agile environment.
Grand Circle and Overseas Adventure Travel websites were built using the same structure for design consistency, faster development, rapid prototyping, and making content updates more efficient.
Tools: Balsamiq, AxurePro, Adobe Creative Suite, Agile methodology, Basecamp, Adobe Experience Manager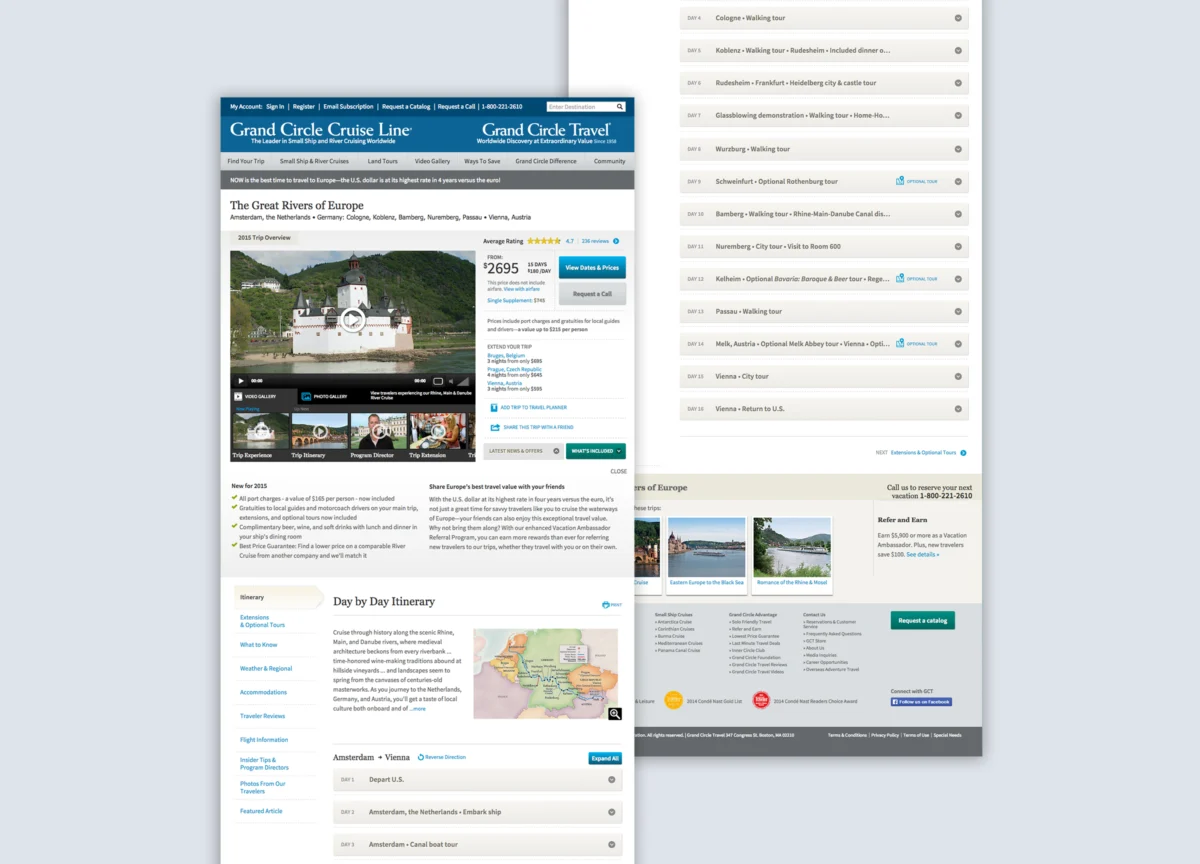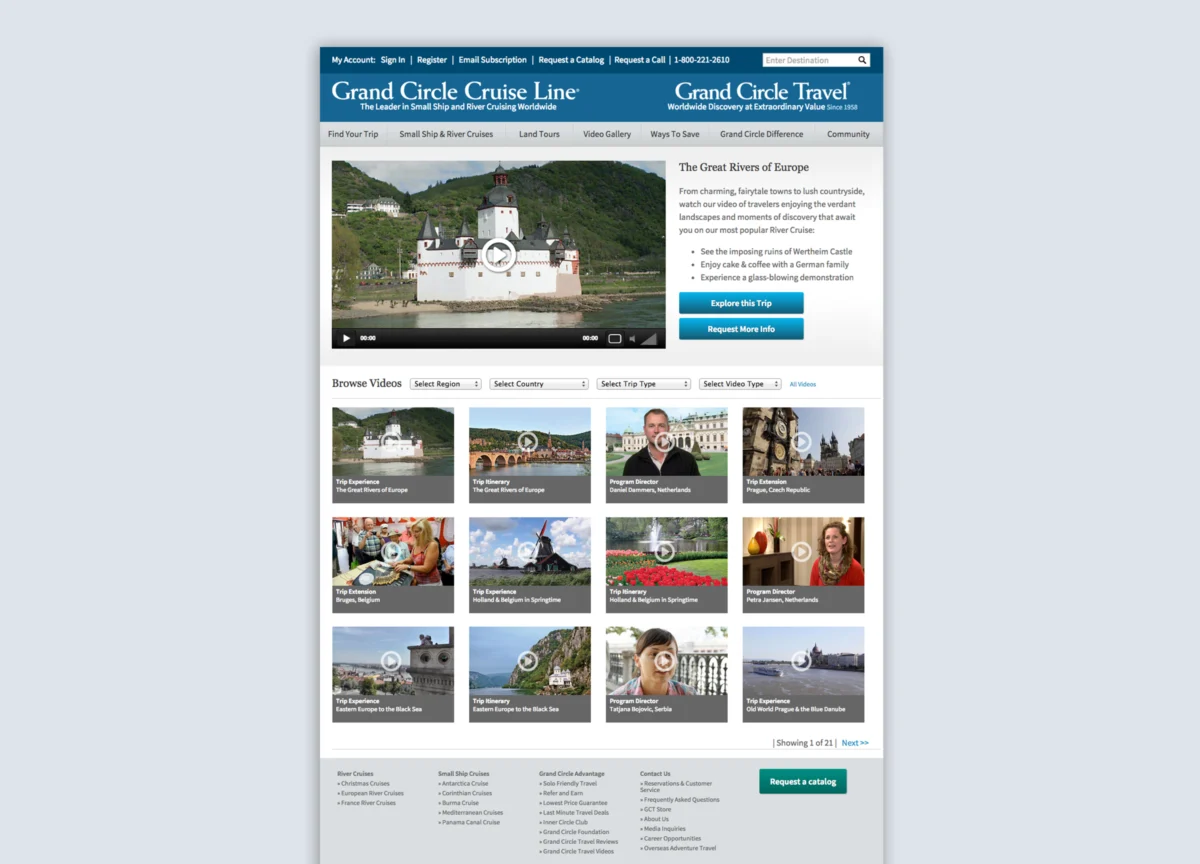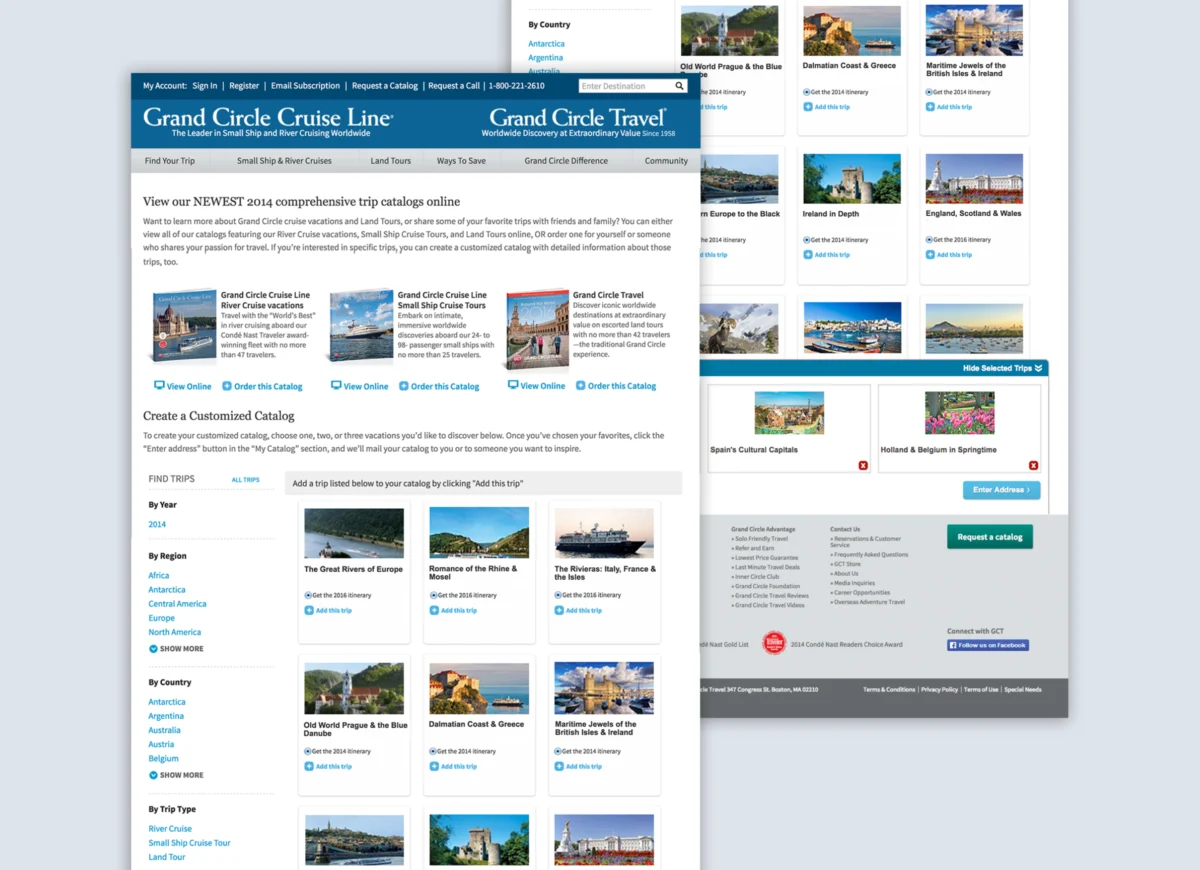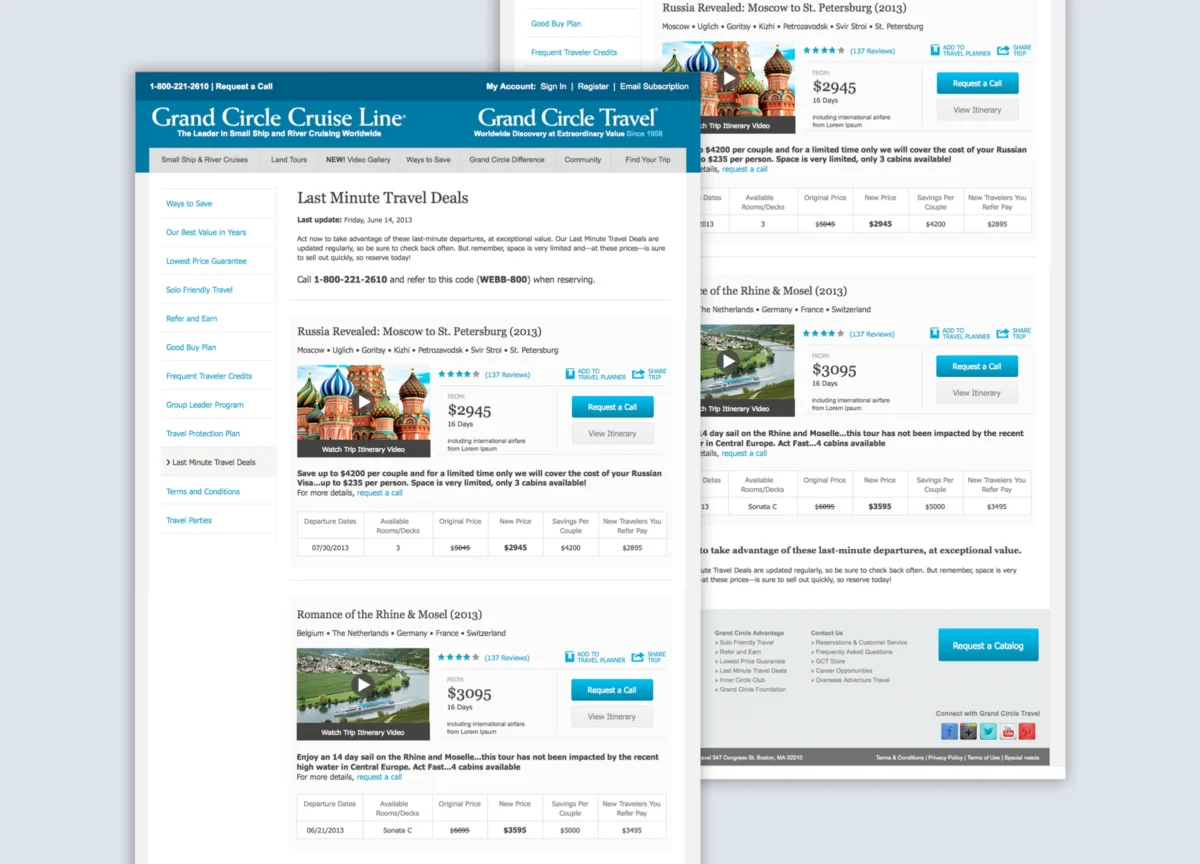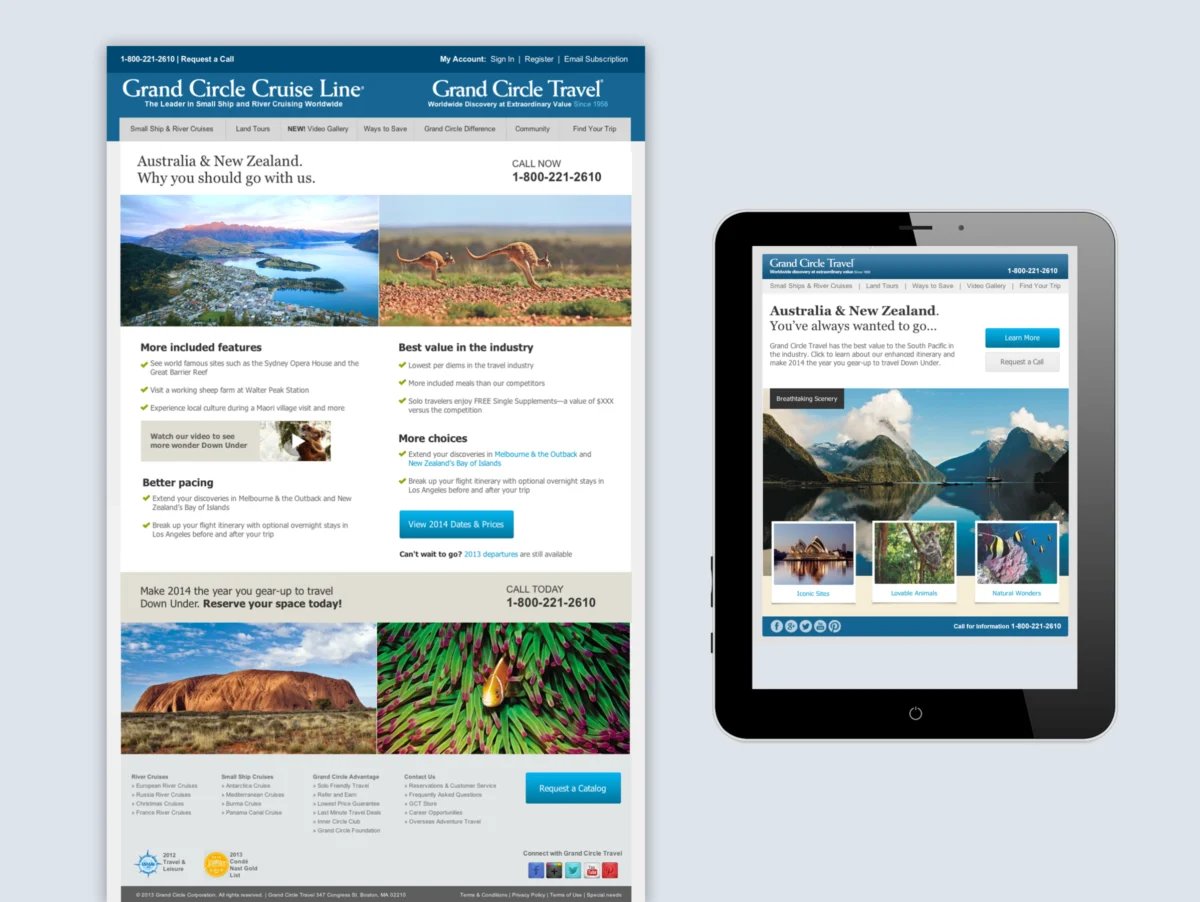 DIGITAL FIRST EXPERIENCE
Small Ship and Land Tours

Agency: Internal
Roles: Design Director, Director of Interactive Design, UI/UX Design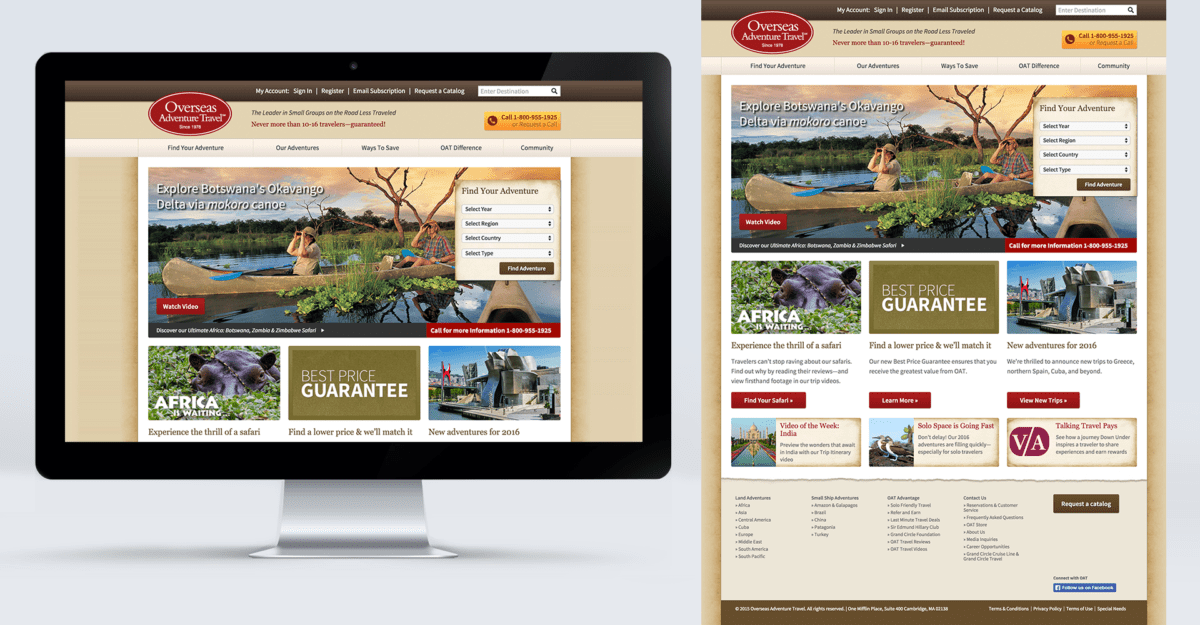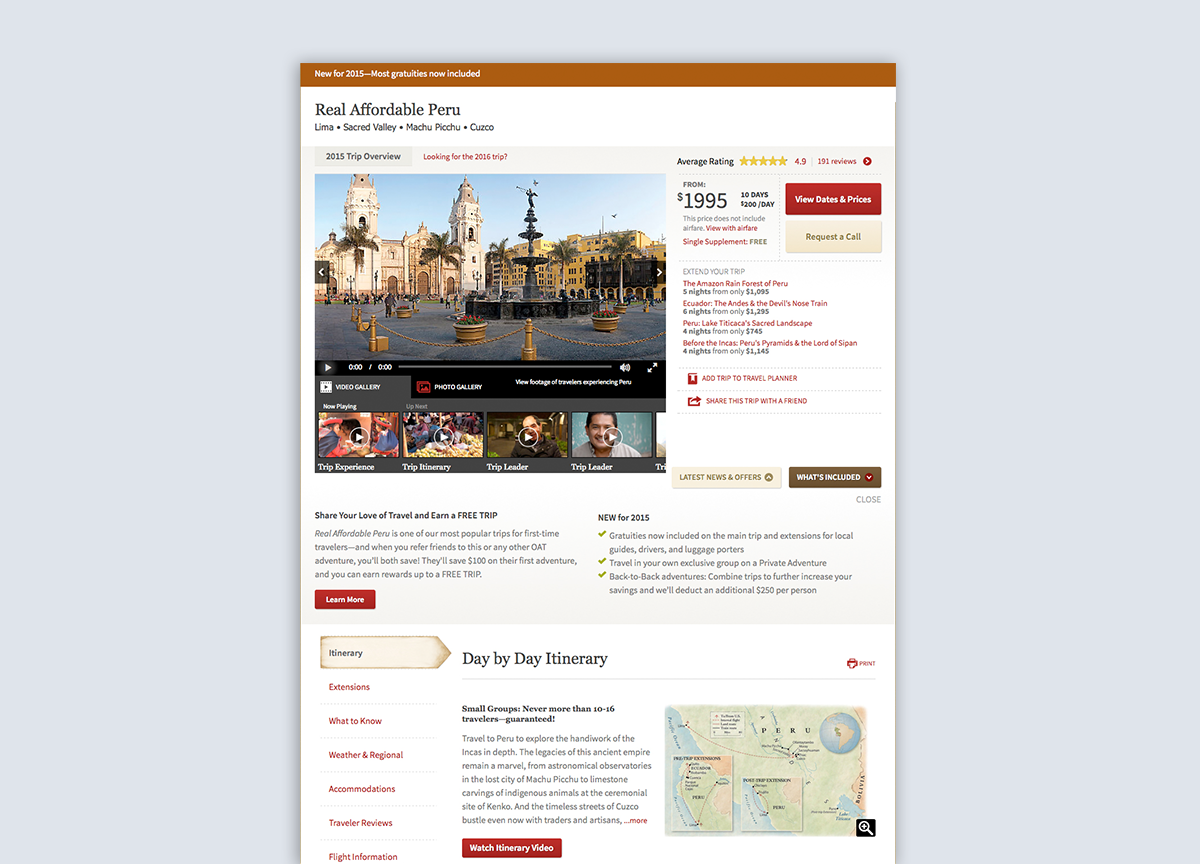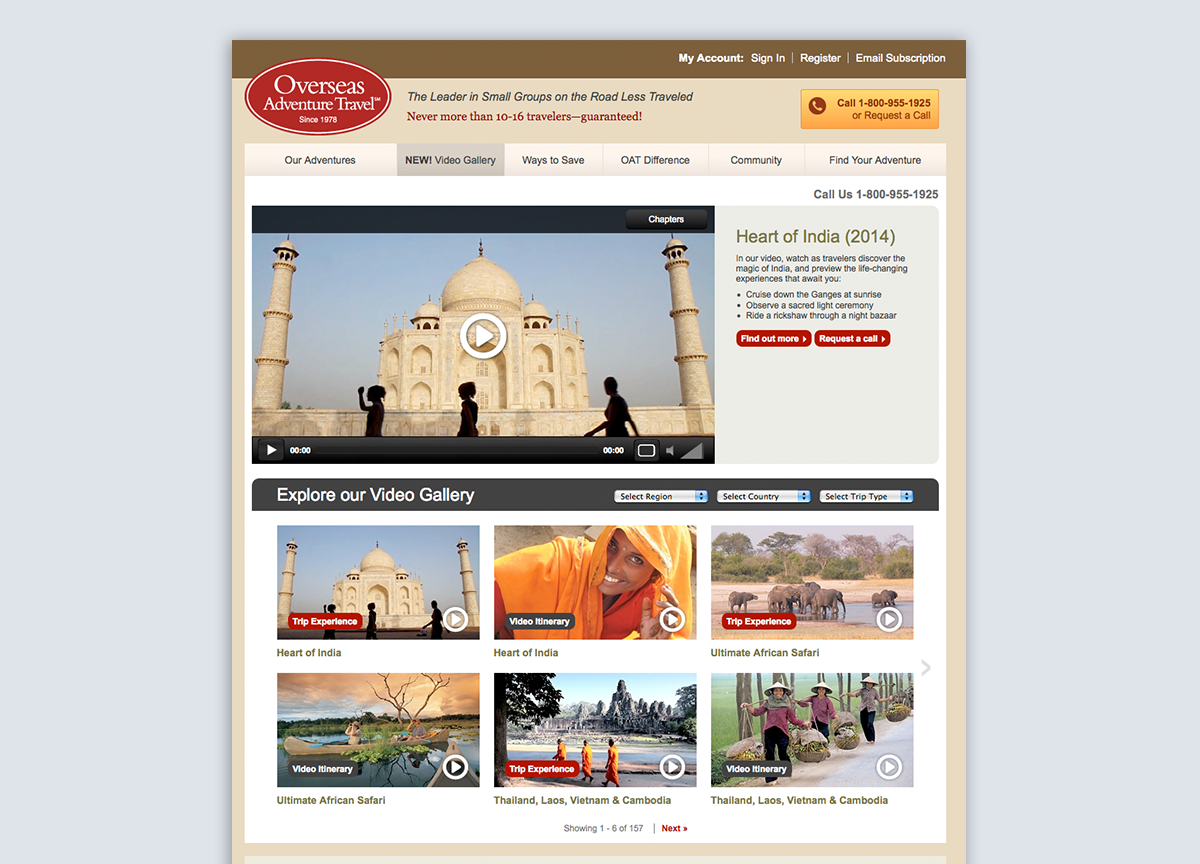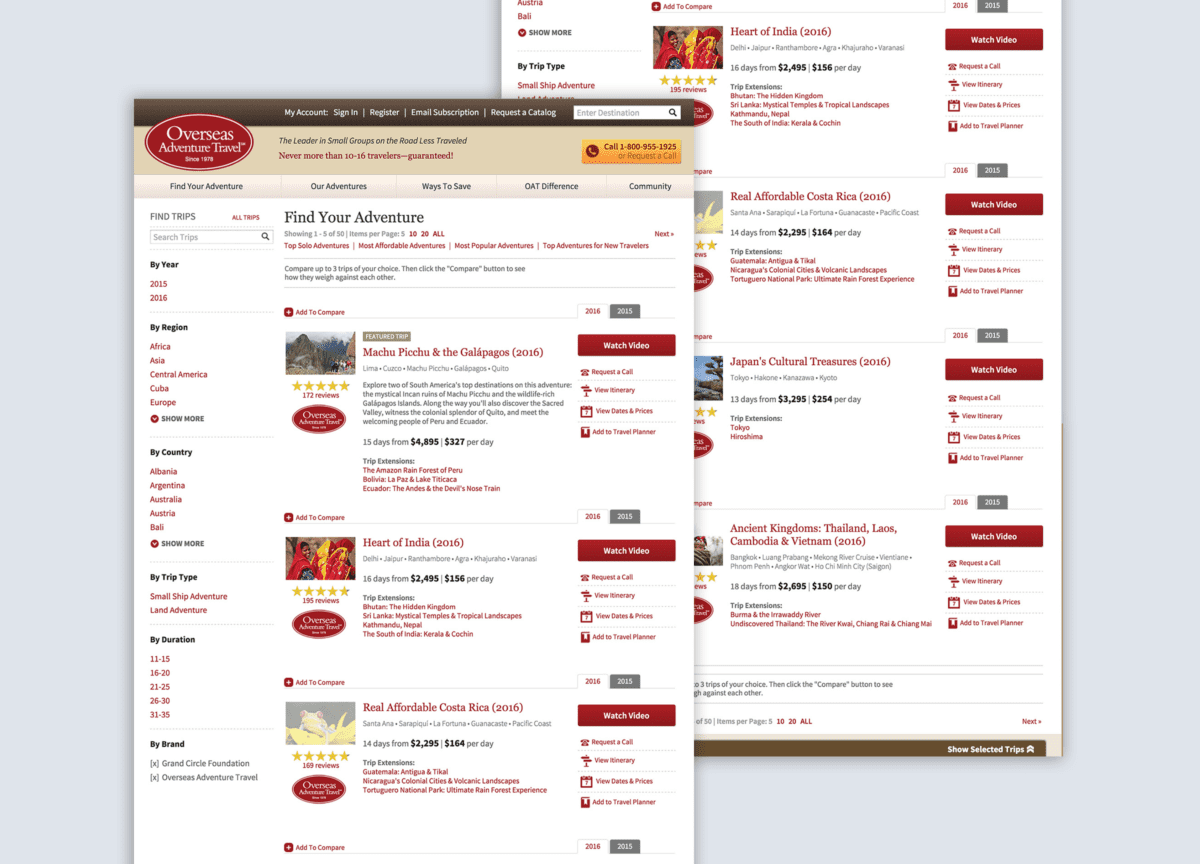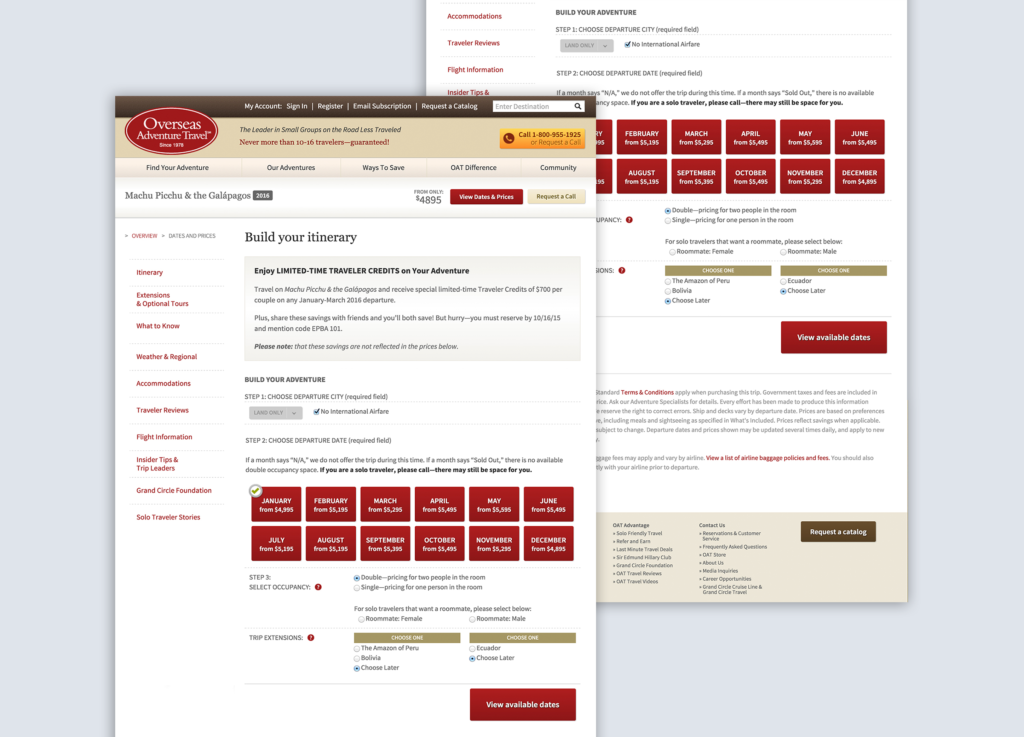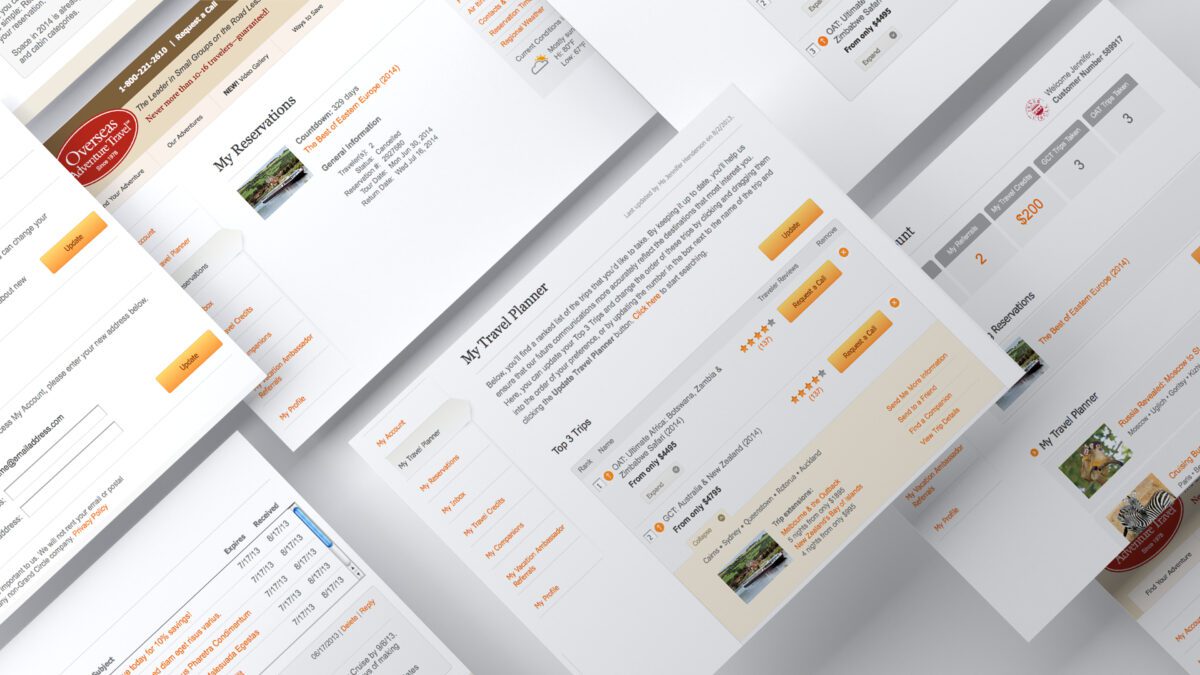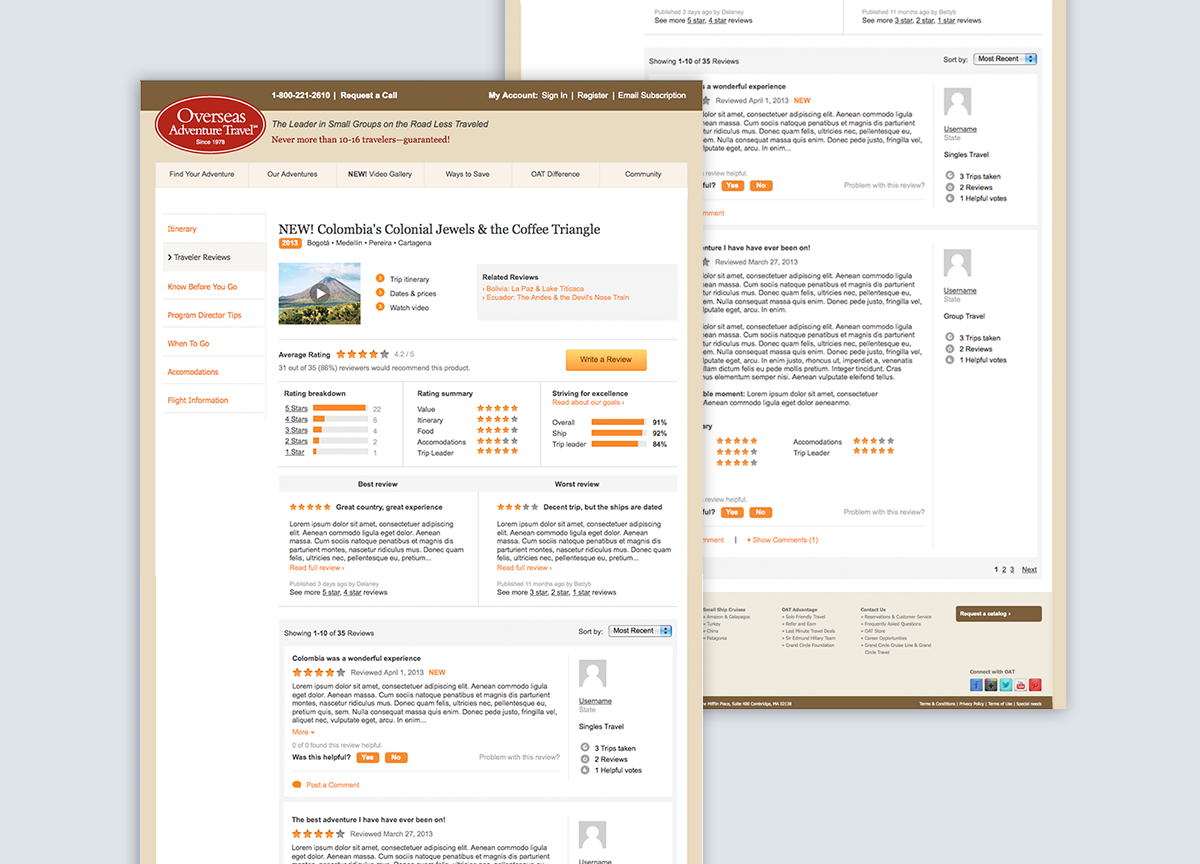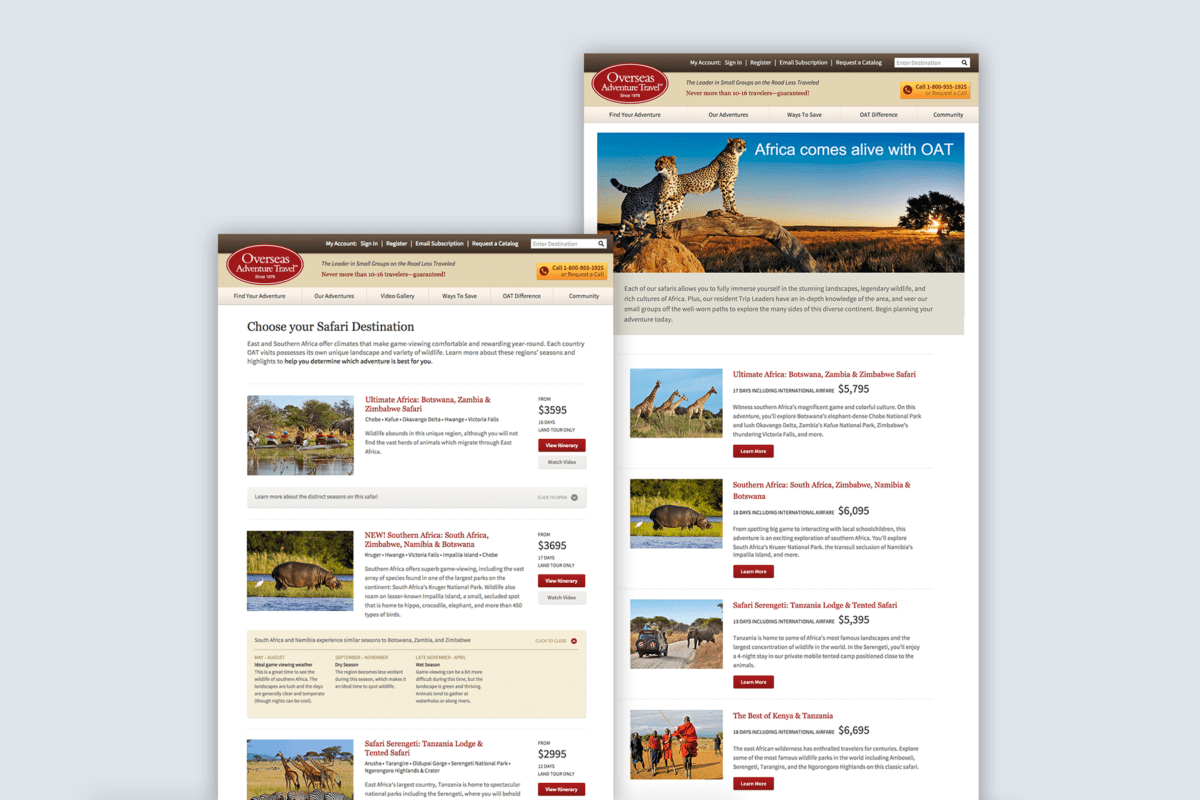 KEY AREAS OF FOCUS
Branding & Identity
Digital
Direct Marketing
Email Marketing

Photography (On Location)
Print
Rich Media
Social Media

Storyboards
UI/UX Design
User Experience & Strategy
Website Design & Development